Description
Please be aware, that each print is produced on demand and customized to each customers wishes. Therefore we do not accept returns. For more details concerning returns please read our terms and policies. 
The photo can be ordered on three different materials. Here are the differences:
Canvas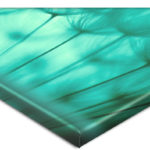 The picture is printed on canvas which has a natural and fine-structured canvas-typical surface in gallery quality. The picture is mounted onto a real-wood frame by hand. The edges of the frame become part of the picture.
– Canvas fabric (300 g/m²)
– High-end latex print
– 2 cm thick real-wood frame
– Including wedges to retighten canvas on frame
Acrylic Glass
Picture is printed behind 5 mm thick acrylic glass which serves as protection to the picture but also gives the picture a more vivid and three-dimensional look. Colors are more vibrant than on canvas and the sleek design fits especially well to modern interiors.
– 5 mm thick clear acrylic glass
– Three-dimensional look
– Protected against sunlight and moisture
Poster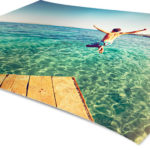 The picture is printed onto high quality metallic photo paper. Colors are more vivid and intense than on standard photo paper and make sure to catch the observers eye.
– 240 g/m² metallic photo paper
– Eye cathing colors with a metallic look
– Professional grade print
Custom
Already have a specific format or material in mind? Let's talk about it and make it real! Contact me at prints@kkroll.de or via the contact form.